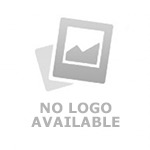 Charges & Transaction Limit's
"Coming Soon"
UCB Agent Banking Business Network
UCB agent banking is country wide network from divisional city to union level across the country.
Forms and Application
"Coming Soon"
Frequently Ask Questions (FAQ)
List of UCB Agent Outlets
Search Agent Outlets

Select Division
:
Select District
:
Select Upazilla
:

Agent Outlets

No of Agent Outlets
:
89
Division
:
8
District
:
64
Upazila
:
494
Keyword
---
UCB Agent Banking Products
Savings Accounts:
Savings Deposit Account (General Deposit)
UCB Savings Plus Account (Special Savings Account) 
UCB Women Savings Accounts (Savings Account for Women)
UCB NRB Savings Account (Savings Account for NRB)
UCB Farmer's Savings (Farmer & Non farmer)
UCB Youngster (Student) Accounts Savings (School Plan-College Plan)
UCB RMG Workers Savings Account
Current Accounts:
Current Account (Personal, Impersonal both)
Short Notice Deposit Account
Fixed Deposit:
FD General (3,4,6,7,12,13, 24,25,36 months' terms)
UCB Money Maximizer (Double Money- Fixed Deposit)
UCB Earning Plus (Monthly/Quarterly Interest payable - Fixed Deposit)
Interest Upfront Fixed Deposit (IUFD)
UCB Earning Plus Fixed Deposit (UEPFD)
DPS:
UCB DPS Plus (General DPS)
UCB Women DPS Plus (Special Monthly Savings Scheme)
UCB NRB DPS Plus (Monthly Savings Scheme for NRB)
UCB RMG DPS Plus (Monthly Savings Scheme)
UCB Youngsters DPS (Monthly Savings Account for youngsters)
UCB Multi-Millionaire (Monthly Savings Scheme)
UCB Super Flex DPS
Loan File Sourcing:
SME loan
Agriculture Loan
Consumer loan
Cottage & Micro Loan
UCB Agent Banking Services
Account Opening (Savings, Current, DPS, Fixed Deposit).
Cash Deposit.
Cash withdrawals.
Fund Transfer to any UCB Account
Electronic Fund transfer through BEFTN
Electronic Fund transfer through RTGS
Small value loan disbursement and recovery of loan installments.
Utility bill payment
Balance inquiry
Statement inquiry
Receiving clearing Cheque
Debit/Credit Card Request Processing
UPay & internet banking registration
Loan application sourcing (retail, SME, Agri., cottage & micro)
Monitoring and recovery of loans and advances sanctioned by the bank;
Upcoming Services
Collection of insurance premium including micro‐ insurance etc.
Cash payment under social safety net programmed of the Government;
Merchant Payment
Fund transfer: Person to Government (P2G), Government to Person (G2P), Business to Government (B2G), Government to Business (G2B)]
DMP Traffic penalty collection
BRTA fee collection
Passport fee collection
Visa processing fee
UCB credit card payment collection
SMART Card (NID) Fee Collection
School Banking Solution (Student Account, Fee Collection & Payroll for Teachers)
Contact for UCB Agent Banking
Agent Banking Division
United Commercial Bank Limited
Corporate Office: Plot-CWS(A)-1, Road # 34,
Gulshan Avenue, Dhaka-1212
Phone: +880-2-55668070, Ext: 5603, 5604, 5605, 5606, 5607, 5608
E-mail: ucbagentbanking@ucb.com.bd
FB: Facebook.com/ucbagentbanking
Call Center: 16419

About Agent Banking
With a vision to deliver banking services to the unbanked population across Bangladesh, United Commercial Bank (UCB) launched Agent Banking Division with the slogan "সবার জন্য ব্যাংক". UCB Agent Banking aims to promote full-fledged banking services to geographically dispersed and financially excluded areas. The objective is to make agent banking services accessible to mass and establishing UCB Agent Banking as a mark of top notch service, quality and reliability engraved in the minds of customer and community as a whole. As a part of a bigger objective, agent banking focuses on reducing the gap between banked and unbanked population which would contribute a lot to the economic growth of the country. Keeping the interest of various stakeholders, every transactions is secured through bio-matric authentication & done on real time basis. UCB Agent Banking striving and moving forward to be a class in the industry. UCB Agent Banking is unique for;
UCB Agent banking model is designed considering equal benefits sharing philosophy for all parties.
UCB offers a competitive price for its customer
UCB offers a favorable agent commission structure which ensures quick return on investment of the agent and sustainable growth for the bank.
UCB designs products and services for all segments
It's looking forward to offer cashless transaction to all class of people in near future.
(For details please see the FAQ, any query please call at our 24/7 call center at 16419)
Vision
UCB Agent Banking to be the first choice of the customers, agents and stakeholders through maximizing value for our clients, shareholders & employees and contributing to the national economy with social commitments.
Mission
To bring financial services at the doorstep of the unbanked & underserved people of Bangladesh with minimum cost, secured & state of art technology to increase customer, business, wealth and quality of life.
Agent Banking Model:
United Commercial Bank made a unique Agent Banking model with technology based banking concept ensuring appropriate security with real-time banking for customers. Agents Outlets are distinctly branded with UCB Agent Banking logo to provide products and services of UCB. All the agent booths are equipped with Laptop/P.C, Image capturing device, POS machines, Biometric Device etc. Agent banking transactions are done on real time basis and integrated with Bank's Core Banking Solution. Customers get instant confirmation of transaction through Mobile SMS and system generated printed money receipts.